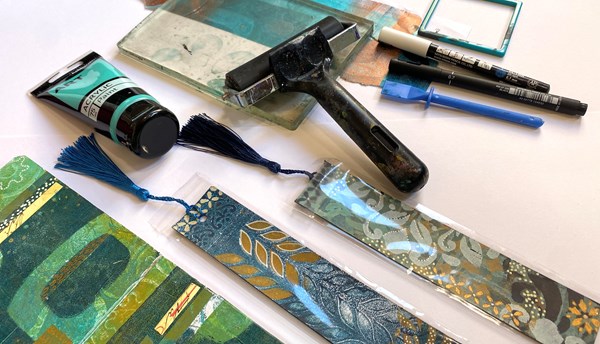 Sat 27th August 10am-4pm
Spend a relaxing day learning gelli printing techniques to create your own collage papers
1 day in-person workshop learning methods for how to print on a gelli Plate.
At the end of the session you will take home a unique bookmark, a small repurposed baby board book that we will collage our papers onto and all the papers you make to take home and fill more pages of your own little sketchbook.
Workshop details:
The workshop runs from 10am- 4pm
Attendees should aim to arrive from 9.45 am - time to meet up and grab a coffee before cracking on with the workshop.
Refreshments (i.e tea, coffee & cake) are included.
Remember to bring your own packed lunch
Materials are included.
8 spaces
Location: Kingsview Christian Centre | Inverness
I have booked one of the function rooms in the Kingsview Christian Centre. There is parking available outside. Postcode IV3 8TF.