Original Paintings
Introducing my new "Evocative landscape series". There is a depth in these artworks and translucency that cannot be achieved with paint alone, the layers of wax create a dreamlike quality that evokes a feeling of peace and tranquility for the viewer.
Evocative Encaustic Landscapes
Encaustic wax paintings exhibit a unique luminosity and a depth that has a magical quality.
This new series offers a unique and visually stunning way to portray the beauty and essence of nature.
The tactile nature of encaustic wax further adds to the evocative quality of these landscapes, bringing peace and tranquility to your spirit and your home.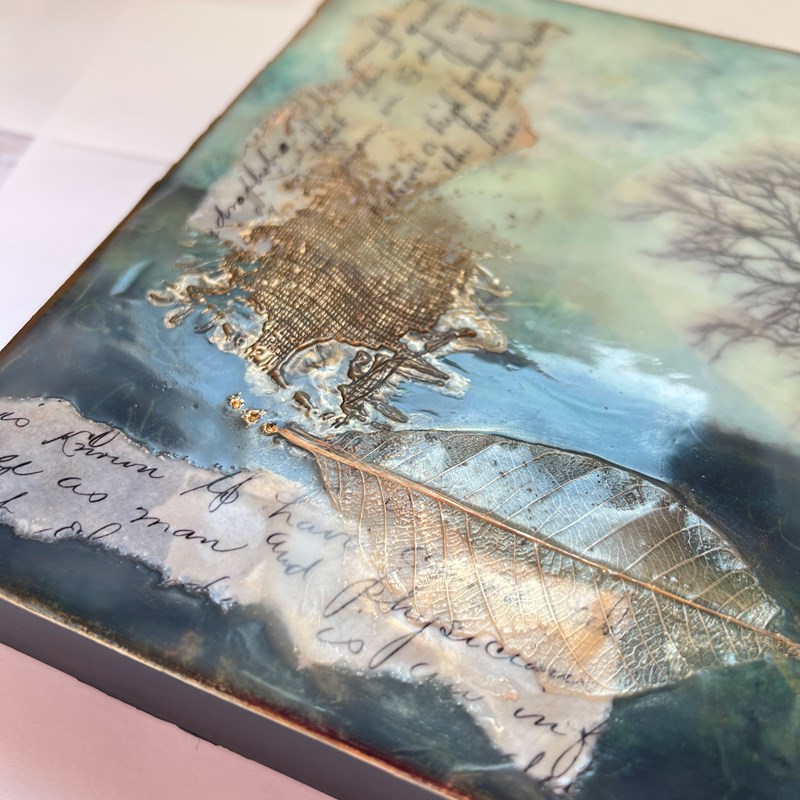 Evocative Landscapes on Paper
These are a series of mixed media paintings created during my exploration period at the beginning of this year, some of the white edges are perfectly imperfect, (which is reflected in the price) but can be disguised with the mount and frame of your choice.
I have mocked up various frames that I think would look great with these paintings. However, as these are sold as unframed works on paper, you are free to choose any frame style that you love.
The titles for this series of work were inspired by positive affirmations in a book I received from my daughter's titled "You're the best" I hope you love the titles I have chosen and they send some positive energy with the paintings that I have created.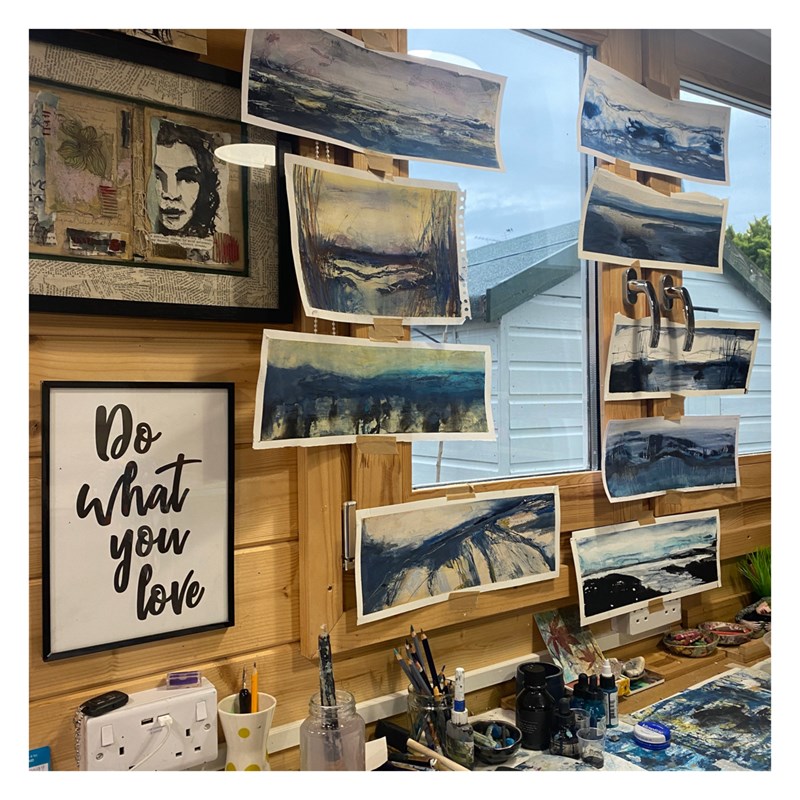 BOTANICAL PAINTING SALE!
Here are a selection of beautiful mixed media botanical works available at a 40% off discounted price looking to find their forever homes!
These botanical mixed media paintings involve the combination of monoprinting and various other materials to create unique botanical-themed artworks.
Postage and packaging included woldwide
I am unable to post my larger framed paintings with glass but many of my paintings are float framed without glass and are suitable for postage.
Please contact me via email for any queries about shipping or view the FAQ's